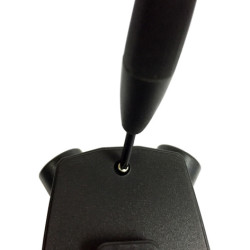 TO INSERT/CHANGE BATTERIES
Use a phillips #00 screwdriver to unscrew and open the back cover.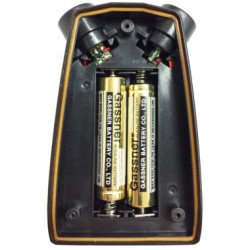 TAKE NOTE
– Turn OFF when not using.
– Separate the batteries when it is not being used for a long time.
– Do not mix pre-used batteries with new ones when inserting
– Lightly rainproof, do not use for diving.
WARNINGS
– Do not look at the laser or LED light directly
– Do not let children use without adult supervision
– Exercise caution when riding at night and adhere strictly to traffic laws. This light was designed for use as a visual aid, to prevent collision with vehicles.
Aleoca does not accept liability for injuries sustained from product usage.