Features
Material
Polycarbonate shell with EPS liner
Construction 
In-mold construction
Fit System
Exclusive allocation
In-mold Polycarbonate shell with EPS (Expanded Polystyrene) liner
Polycarbonate is lightweight, solid and this material maximizes durability and scratch resistance.
EPS or Expanded Polystyrene is used as it has low thermal conductivity, high compressive stress, lightweight and does not promote mold growth. These above properties ensures the optimal comfort, safety and hygiene of the wearer. Also, the production of EPS is 'green' as it does not include hydro chlorofluorocarbon or CFCs, which are harmful to the ozone layer.
In-mold construction is used for helmet as this ensures that the helmet will be lightweight and well vented. With this form of construction, more vents can be created without compromising the structural integrity of the liner/shell combination. Also, by fusion of the PC shell and EPS liner, the helmet can be thin and lightweight.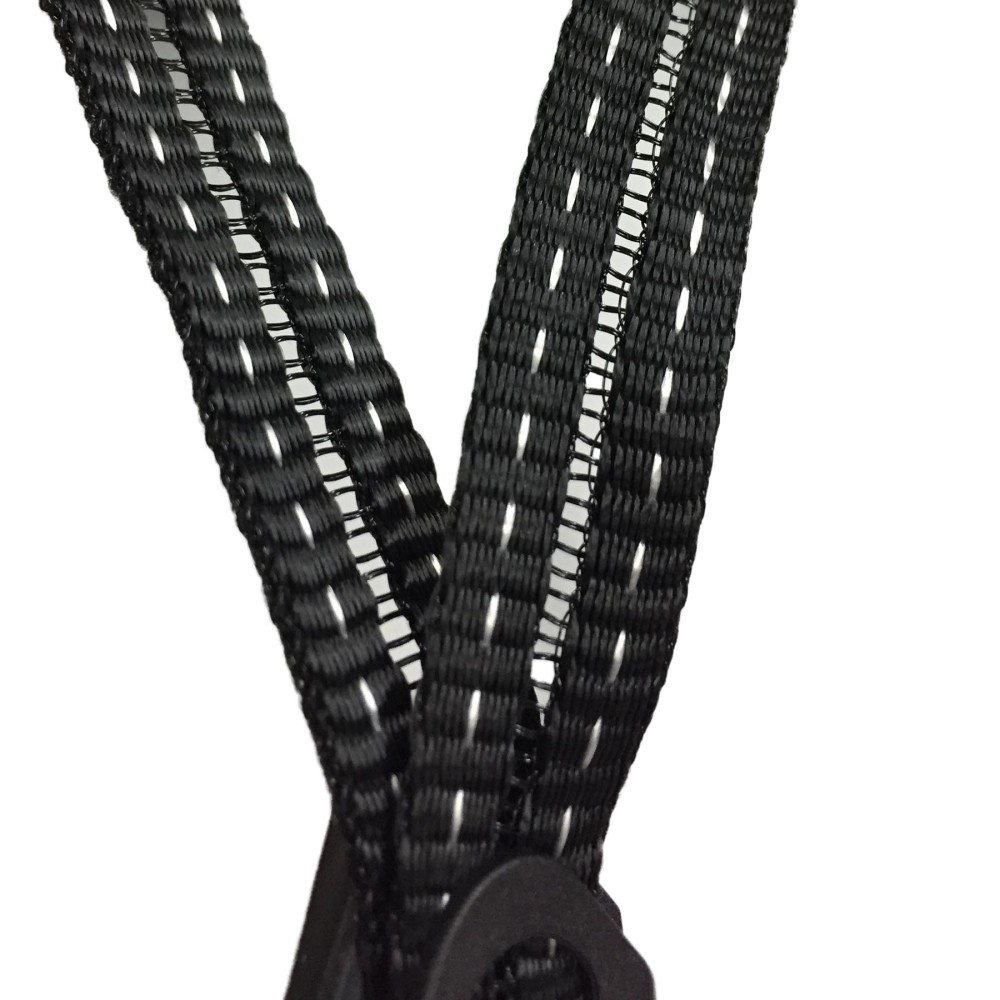 MESH PANEL
Mesh panel provides great breathability which reduces irritation as it helps keep the area cool. It is absorbent with wicking properties.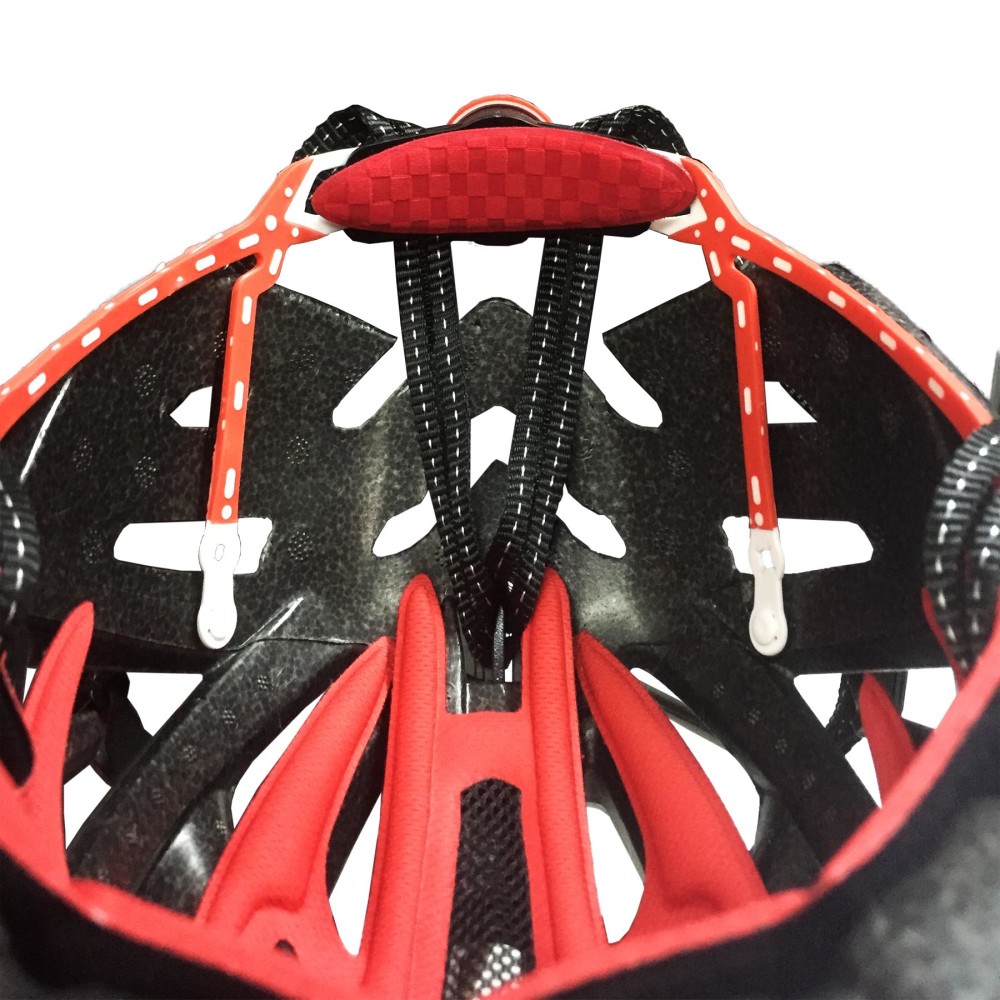 SUPPORT
Designed in a way that it "wraps" around the head so that there will be more area of contact with the head of the wearer, this increases the comfort and support that a helmet provides.
FOR THE PERFECT FIT
1. Grab the back of the helmet and pull towards the front. Shorten the back straps if the helmet slips over your eyes.
2. Push up firmly on the front edge of the helmet. If it moves backward, shorten the front straps and tighten chin strap.
3. The helmet should sit low on the head, leaving two finger widths between the eyebrow and helmet rim. The front edge should not be more than 1 inch above your eyebrows.
4. When you look upwards, the front rim should be barely visible to your eye.
5. The chin strap should be snug, with room for one finger between the chin and the strap. It is tight enough if you feel the top of the helmet press down on the top of your head when your jaw is opened halfway.
6. The helmet should not move from side to side on the head. (If it does, use sizing pads to ensure fit.)
7. The side straps should form a Y and meet right below the ear.
REPLACE helmets that doesn't fit right, has been in an accident, or dropped on a hard surface
Some of our cycling helmets (click to enlarge images)