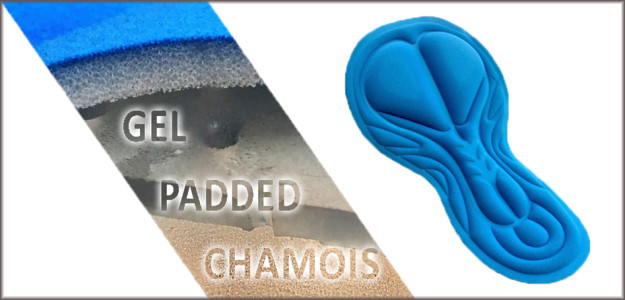 Gel Padded Chamois
Top layer is a highly moisture wicking polyester fabric that feels as soft as cotton.
Cutouts and grooves designed to keep cool and dry.
Gel pad inserts. Engineered for comfort and shock absorption. Perforation throughout the gel pad allows breathability. 
Excellent durability and wearing properties. 
           Material
85% Polyester, 15% Spandex
THREE VARIATIONS
Click to enlarge image
SIZE CHART
The women's version is approximately 7 cm shorter than the men's version.