Besides acquiring a bicycle that suit your needs the best, you want to make sure you have the appropriate attire to pair to counter the environmental conditions that could affect your cycling journey.
Introducing Vento X Aleoca's new cycling jersey, designed with features to counter the problems cyclists usually face, resolved by our very own cyclists. Tailored to move with you, Aleoca's new cycling jersey promises optimal performance.
Available in vibrant colours to enhance visibility for other road users.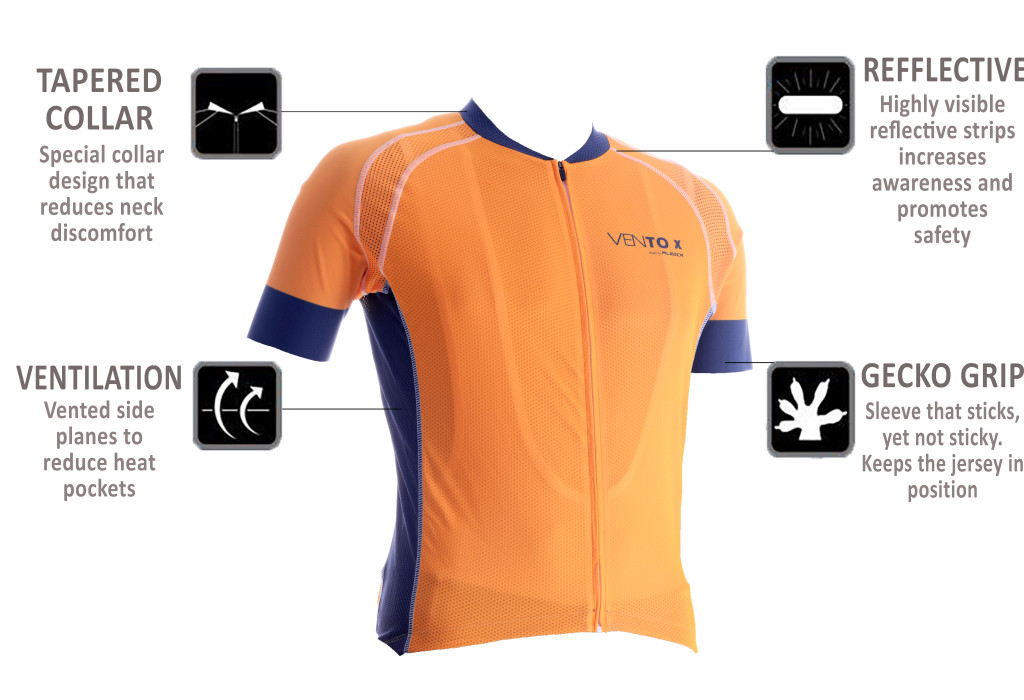 FLAT LOCK SEAM
For maximum strength and greatest comfort. Reduces chafing and irritation for better athlete performance.

LIGHTWEIGHT
So light, you won't even feel it on your body. Facilitates heat dissipation.

MOISTURE WICKING
Absorbs moisture from skin and spreads across fabric. Super quick dry.

BREATHABLE
Breathable fabric allows body heat to be regulated.

POCKETS
3 deep pockets. More secure and more room for resupplies.

ZIP POCKET
To safeguard your valuables.

COLOUR LOCK
The dye is sublimated to the fabric, no amount of sun or even bleach will fade the colour of the jersey. Colour never fades. Guaranteed to stay the same.
Available in 5 different sizes to optimize fitting for all types of cyclist regardless of gender or size:
Extra Small (XS)
Small (S)
Medium (M)
Large (L)
Extra Large (XL)